Habitat for Humanity

The Chapel Hill Firefighters Association began its relationship with Habitat for Humanity back in 2002 when a group of members were taught to install residential sprinkler systems. The members have equipped close to two-dozen homes with sprinkler systems since the start of the program. The houses that have received this safety benefit are located within the town of Chapel Hill and surrounding counties.
Tommy Gregory has headed up the program over the last few years and has been a driving force in teaching new members the installation process. Members have used their newfound skills within their own homes for added safety for themselves and their families. This program goes hand in hand with protecting lives and property and it is a great source of pride for the Local and the Chapel Hill Fire Department.
For inquiries into this program, please contact Tommy Gregory at: tgregory@townofchapelhill.org.
For more information on the mission and community service provided by Habitat for Humanity, please visit them at: www.habitat.org.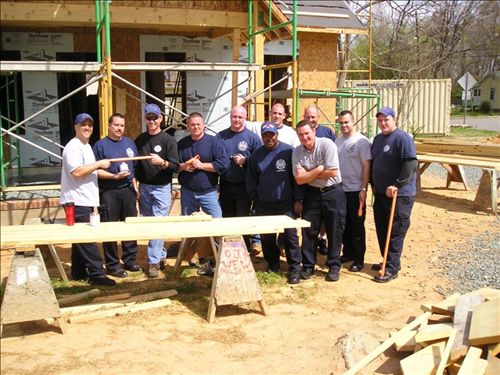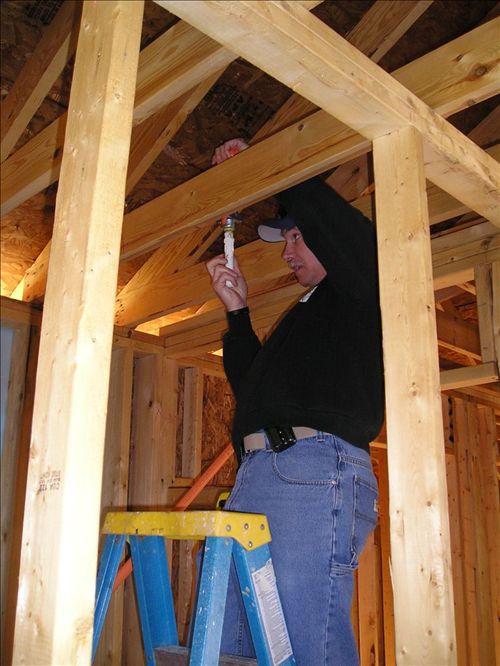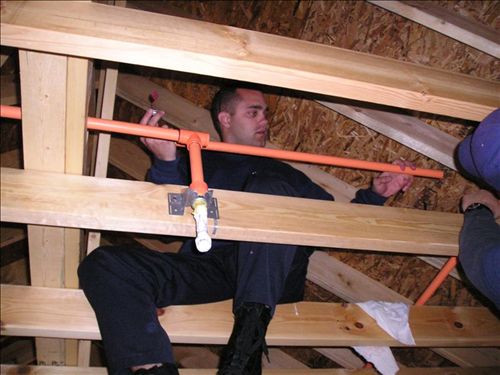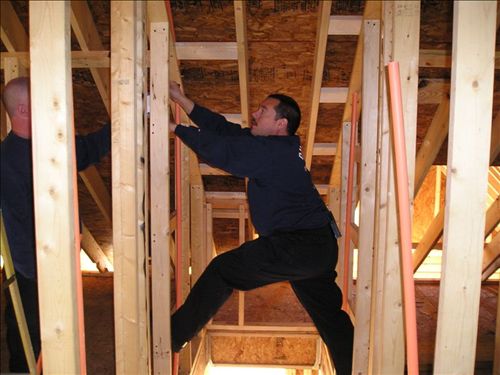 Ronald McDonald House - Chapel Hill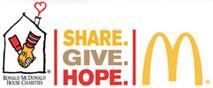 The Ronald McDonald House of Chapel Hill is open to all families with pediatric patients suffering from serious illnesses and undergoing treatment at local medical facilities. Families are provided with the basic necessities and comforts of home so that they can focus on caring for their sick child.
In addition to hotel-style rooms, they also provide at least five dinners and two breakfasts each week, 365 days a year. There is a game room, library, video library, nature trails, and other on-site amenities to help families relax.

The Chapel Hill Fire Fighters' Association is proud to support the Ronald McDonald House of Chapel Hill.
For more information or ways to donate, visit them at www.chapelhillrmh.net or call 919-913-2040.
North Carolina Jaycee Burn Center - UNC-Chapel Hill Hospitals
Located in the heart of Chapel Hill is the University of North Carolina and UNC Hospitals, home of the NC Jaycee Burn Center.
The Burn Center was created from one man's mission. In the 1960s, several workers of an electrical contracting company in Goldsboro suffered severe electrical burns. John Stackhouse, owner of the company, learned that North Carolina had no burn center. Stackhouse then pledged $40,000 of his own money. Afterwards, the board of the Rural Electric Association voted to match his pledge. Later, the state association of volunteer firefighters also pledged $40,000. In 1973, the Goldsboro Jaycees sold jars of jelly to help raise funds. The statewide organization of Jaycees adopted the idea and the first Jaycee Jelly Week was held in January 1974. Jaycee and Jaycette chapters across North Carolina raised nearly $150,000 by selling jelly at $1 a jar...Stackhouse bought the first jar of jelly for $10,000.
The members of the Chapel Hill Firefighters Association have been actively supporting the Burn Center for years and continue to build on their relationship. The members support such events as the Adult Burn Survivor's Reunion, Camp Celebrate, and larger events such as the World Burn Congress.
For over twenty years, the North Carolina Jaycee Burn Center has been providing state-of-the-art care to burn victims across the state of North Carolina from the smallest minor wound, to life-threatening critical burn injuries. As the largest burn center between Baltimore and Miami, the North Carolina Jaycee Burn Center averages almost 600 inpatient admissions and supports over 3500 outpatient clinic visits by burn patients.
For more information on UNC's Jaycee Burn Center, please visit them at: http://www.med.unc.edu/burn.
Page Last Updated: Jul 29, 2009 (05:55:00)
| | | | | | | |
| --- | --- | --- | --- | --- | --- | --- |
| S | M | T | W | T | F | S |
| | | | | | 1 | 2 |
| 3 | 4 | 5 | 6 | 7 | 8 | 9 |
| 10 | 11 | 12 | 13 | 14 | 15 | 16 |
| 17 | 18 | 19 | 20 | 21 | 22 | 23 |
| 24 | 25 | 26 | 27 | 28 | 29 | 30 |